About Our Oral Surgery Office – Alexandria, VA
The Expertise You Want & The Service You Deserve
When you come to Northern Virginia Oral, Maxillofacial, & Implant Surgery, you'll enjoy much more than world-class treatment. In addition to our clinical expertise, we also offer exceptional customer service to make the experience smooth and comfortable from beginning to end. We're ready to take all of the stress out of your procedure, and to learn a little more about our oral surgery office, read on below.
A Team of Experts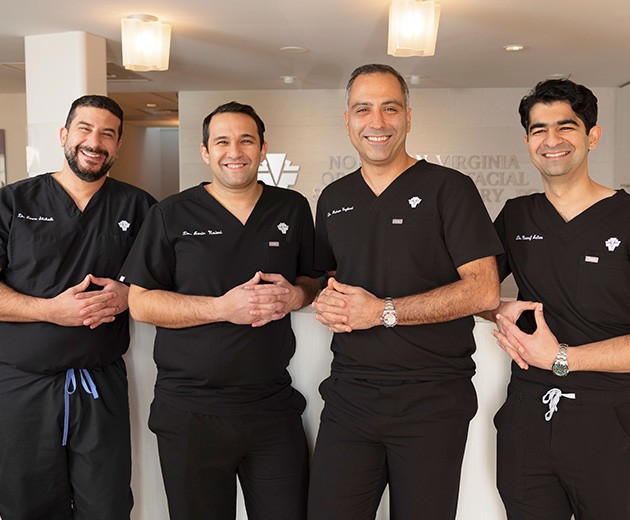 We are led by five board-certified oral surgeons, which is quite rare! Being board-certified not only demonstrates our doctors' surgical skills, but their desire to deliver the best treatment. Each of our surgeons has years of experience serving all types of patients, so no matter what you might need, you can trust that they have helped someone just like you. Here, you'll always be in great hands.
Multiple Locations Within Reach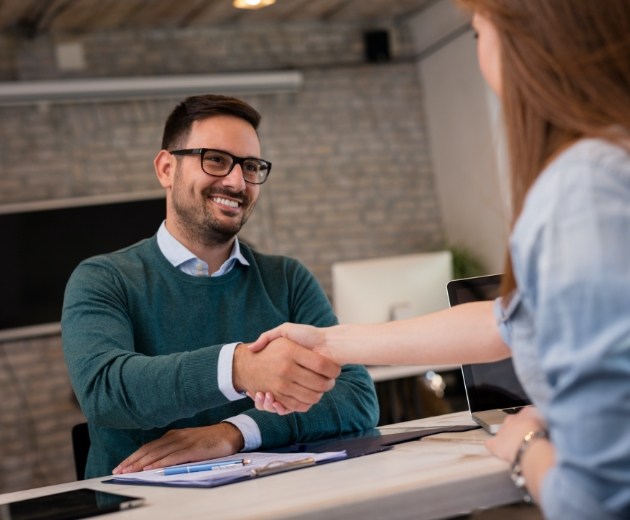 With locations in Burke, Reston, and Alexandria, it's easy for patients all over Northern Virginia to find us. Being nearby makes attending appointments a breeze, saving you valuable time over the course of your treatment. No matter which oral surgery office you choose, you'll enjoy the same level of excellent care and service.
Partnerships with Top Local Dentists
Northern Virginia Oral, Maxillofacial, & Implant Surgery works with a wide network of local dentists and specialists, and the reason so many refer their patients to us is simple—they trust us to treat them well and keep them comfortable. Our oral surgery office has earned a sterling reputation over the years both from patients and doctors alike, and we can't wait to show you why.