Oral Surgery Team – Alexandria, VA
Kind, Caring,
& Ready to Serve
Our doctors are surrounded by a very capable team that always goes out of their way to do what is best for the patient. They make scheduling easy, are ready to answer any questions, and make paying for care as simple as possible. They only want what is best for you, and they're ready to prove this at each appointment. To learn a little more about our team, read on below.
Sarah T.
Practice Administrator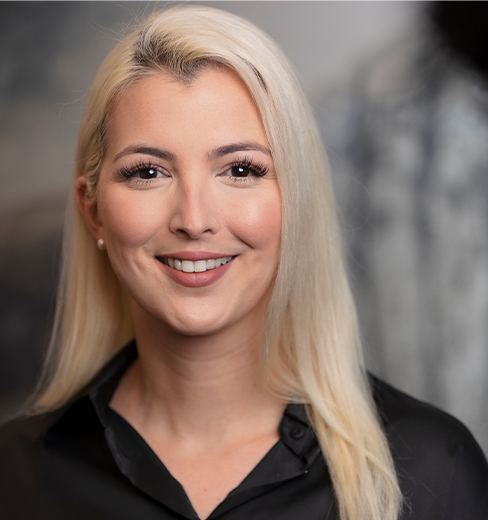 Sarah is originally from Algeria and actually speaks three languages: English, Arabic, and French! She has been working in oral healthcare for well over a decade now. Today, she always goes the extra mile to help our patients have great experiences.
When Sarah isn't busy at the oral surgery office, one of her biggest hobbies is going out to eat. She loves trying different foods and brand-new restaurants!
Anxhela
Marketing and PR Director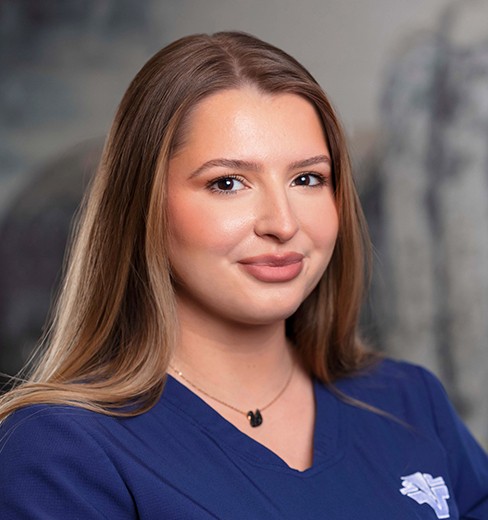 Anxhela is originally from Tirana, Albania! She attended Northern Virginia Community College and is currently pursuing a Business Analytics Certification Program at Harvard School of Business. Since joining our team, she has truly loved giving our patients a newfound confidence through the smile they've always dreamed of.
One of Anxhela's favorite things to do outside the office is studying and observing art, like paintings, drawings, and designs. She's even taken a few art and photography classes throughout her educational journey! Here's something you may not know about her: her name is actually pronounced as "Angela." In Albanian, putting an "X" and an "H" together makes a "G" sound.
Lucia
Office Manager (Burke Location)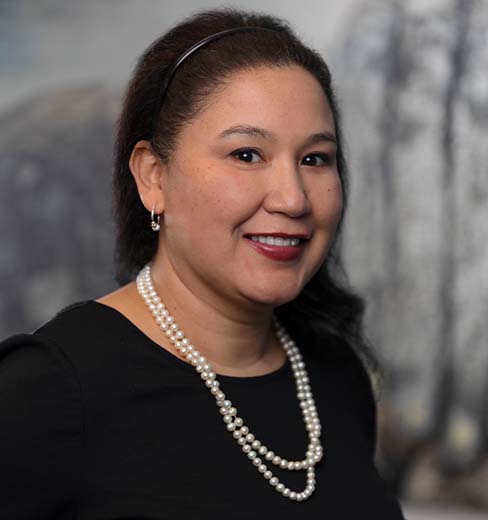 Lucia's dental career spans over seven years so far, and she truly couldn't ask for better coworkers and patients! The oral surgery office has a great environment – plus, being able to make a potentially high-anxiety situation more calming for patients is always a good day in her eyes!
Away from work, Lucia spends lots of quality time with her beautiful family. She is an avid workout enthusiast, yogi, and runner. Some of her favorite hobbies include practicing healthy living, discovering new recipes, going to concerts, and being outdoors.
Diana
Office Manager (Alexandria Location)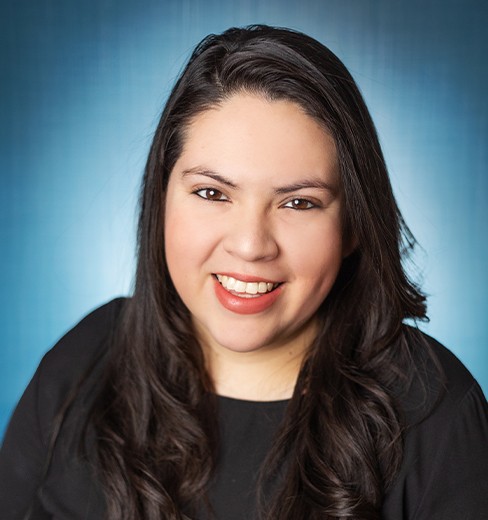 Diana has been with our oral surgery office since 2018, and she has nearly a decade of dental experience overall. She went to college for healthcare administration and enjoys putting our patients' minds at ease by answering their questions.
Diana was born in Bolivia and is married with a three-year old. She is also the oldest of five siblings, so a lot of her off time is spent with her big, loving family. Her hobbies include reading and writing fiction as well as learning languages—she is currently mastering her third, French!
Lauren H.
Office Manager (Reston Location)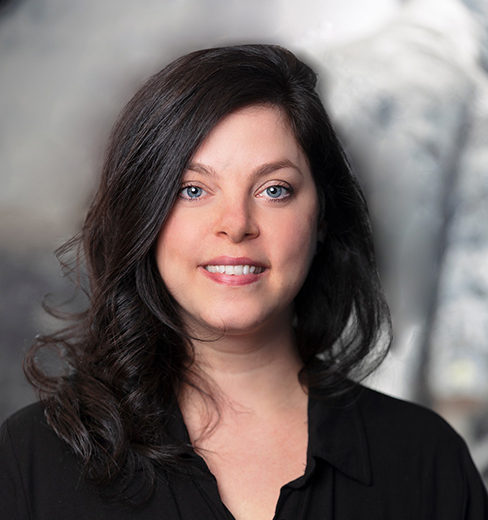 Lauren is a 12-year dental veteran who joined our oral surgery office in 2017. For her, the best thing about her job is working with a group of amazing professionals that make a positive difference in our patients' lives.
Lauren is recently engaged and spends most of her free time with her fiancé and 12-year old son. She also enjoys crafting and swimming.
Becca
Implant Coordinator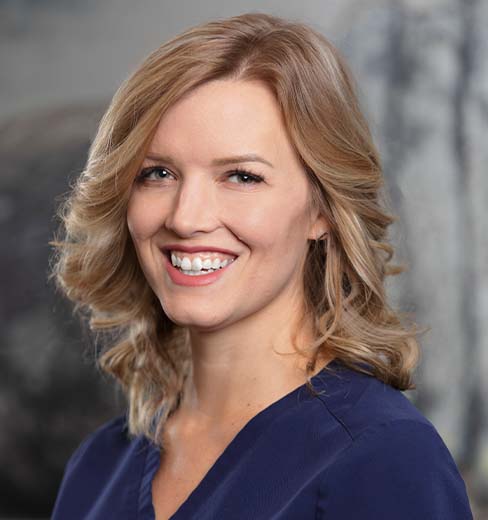 Becca has been a part of our oral surgery office for over 12 years now, and she loves the high quality of patient care everyone provides here. Working closely with referrals and building meaningful relationships along the way is always a rewarding experience for her!
At home, Becca is the proud mother of three. She was a collegiate athlete in her younger years and still stays active by competing in the annual Army Ten Miler and other various 5/10k's. She also enjoys taking her daughters to horseback riding lessons.
Melissa
Implant Coordinator/ Surgical Assistant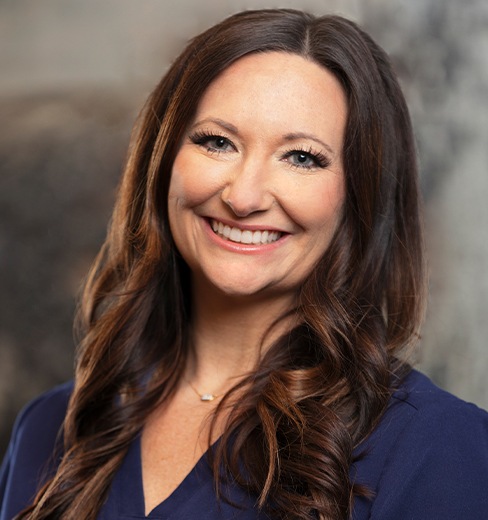 Melissa actually wanted to be a teacher at first, but when she moved to Virginia after school, she began helping out in an oral surgery office and immediately fell in love! Today, she has been a part of our team for over a decade. She really enjoys educating our patients about all of their treatment options, especially when it comes to dental implants. It's also so fulfilling to help new arrivals, who often are afraid and in pain, leave with a big, new smile on their face.
At home, Melissa and her husband (who is also in the dental field) have two amazing children named Aidan and Amilah. When she has time for herself, she enjoys reading and dabbling in all types of crafts. Pinterest is her biggest guilty pleasure.
Holly
Lead Surgical Assistant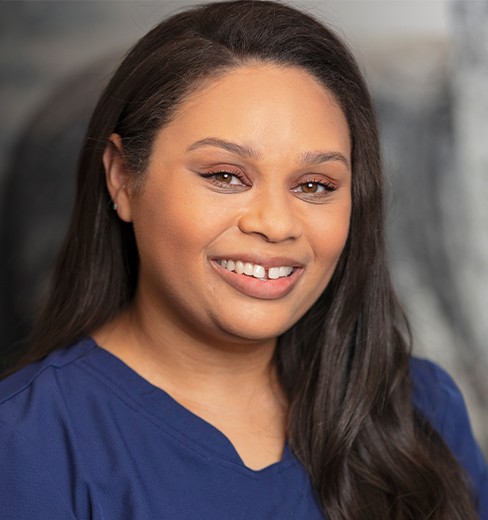 Holly has been a part of our team since 2015, and she likes that her job allows her to help people get through a particularly stressful time as smoothly as possible. She has an associate's degree from Northern Virginia Community College as well as a bachelor's in health science from Marymount University.
Holly's hometown is Centreville, VA, and she likes to spend her free time trying new restaurants and traveling as much as possible. One interesting fact about Holly—she can play the viola!
Lauren A.
Lead Surgical Assistant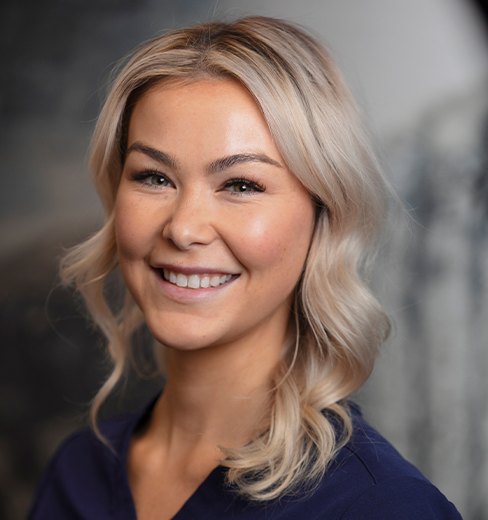 Lauren joined our oral surgery office in 2018, and she has over six years of experience in dentistry. She attended nursing school at the College of Southern Maryland and has certifications in BLS, ACLS, DAANCE (dental anesthesia assistant national certification), and phlebotomy. She says that her coworkers feel like family, and she loves how everyone comes together to provide stellar care for our patients.
Originally from La Plata, MD, Lauren comes from a large family, and she is married with one son, Jackson. Her favorite things to do on the weekend include laying on the beach, finding new places to eat, and watching any sport (especially football—go Ravens!).
Sara K.
Surgical Assistant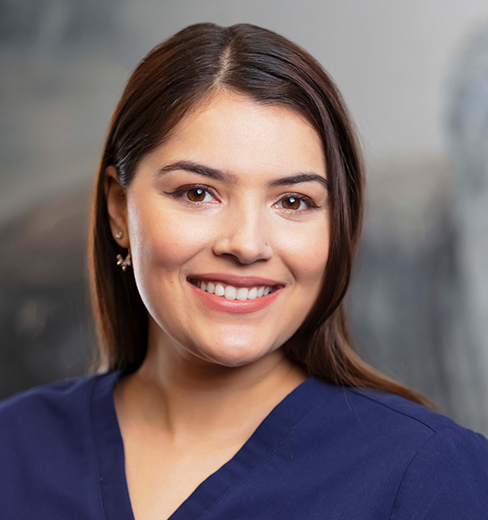 Sara has an impressive 9+ years of experience in the world of dentistry, and more than six of them have been spent right here with our team! For her, the best thing about her job is helping patients build their confidence. She studied at George Mason University, is CPR certified, and completed an anesthesia stimulation course.
Born and raised in Virginia, Sara's family is extremely important to her. Some of their favorite things to do together are cook and watch movies. When she isn't with her loved ones, she enjoys trying new restaurants and spending time with friends. Here's something you may not know about her: she loves exotic birds!