Advanced Oral Surgery Services & Technology – Alexandria, VA
Fast, Comfortable,
& Effective Care
These days, the quality of your dental care depends a lot on the technology used, which is why Northern Virginia Oral, Maxillofacial, & Implant Surgery has worked diligently to stay at the forefront of the latest breakthroughs. Below, you'll find a list of some of the instruments that will ensure you have a smooth experience in our oral surgery office.
Committed to State-of-the-Art & Comfortable Experiences
Low Radiation
Digital X-Rays
Next Level Diagnostics with 3D Cone Beam Imaging
State-of-the-Art Guided Implant Surgery
All-Digital X-Rays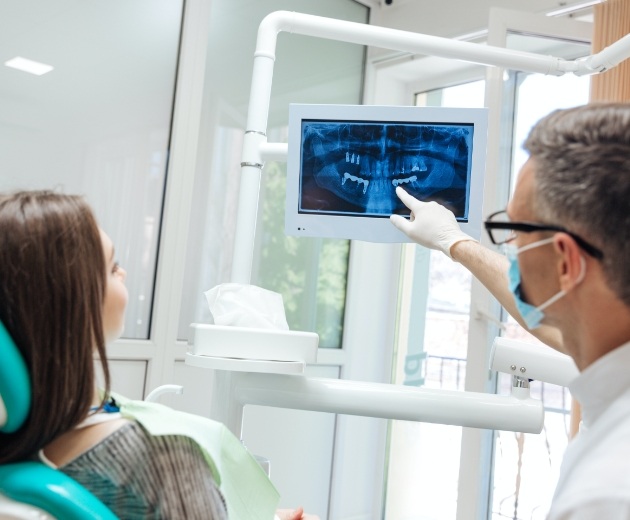 Taking X-rays so we can look at a patient's teeth and jaw below the gum line is a very important part of our treatment process, which is why we DON'T use traditional film X-rays. Thanks to fully digital radiography, we can capture crystal-clear images and develop them in seconds, all while exposing the patient to 80-90% less radiation. They enable us to see more detail and almost immediately go over the images with the patient.
3D Cone Beam Imaging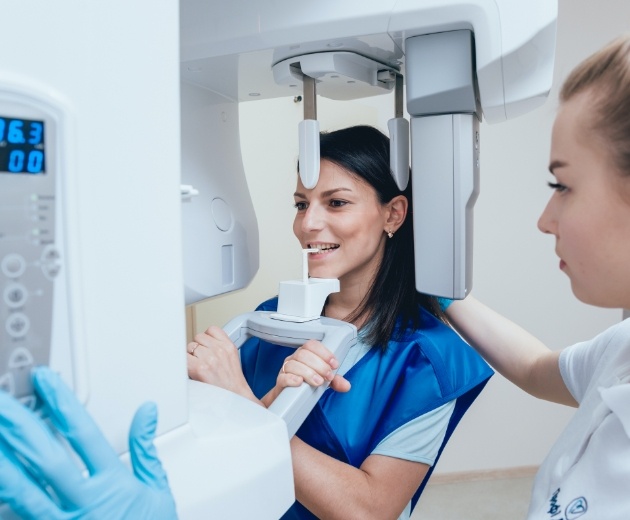 While a traditional X-ray is great for getting a closer look at a small number of teeth, often, we need much more information than what they can provide. That's when we like to use our 3D cone beam scanner, which takes multiple images from various angles and then pieces them together to create a highly detailed model of a patient's teeth, jaws, and adjacent structures. With it, we can better personalize a procedure to make it as comfortable and successful as possible.
Virtual and Guided Dental Implant Surgery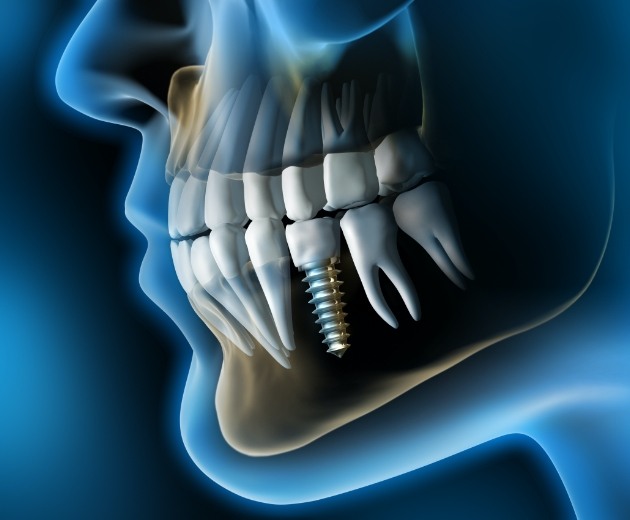 For a procedure as delicate as dental implant placement, we want to completely remove any guesswork. Rather than performing this treatment freehand like a lot of other oral surgery offices, we create customized surgical guides for each patient. This, along with imaging technology, allows us to position implants in the perfect place at the perfect angle and depth for each patient. Plus, this method allows us to be much more conservative to guarantee a shorter recovery period.