Tooth Extractions – Alexandria, VA
Removing Teeth to Save
the Whole Smile
Not counting wisdom teeth, you only have 28 permanent teeth that are meant to last the rest of your life. It's generally better to take whatever steps are necessary to save decayed or injured teeth instead of having them removed. That said, some teeth are beyond salvaging, and an extraction might be the only way to resolve your current oral health issues. If you need tooth extractions in Alexandria, VA, you can trust the capable hands of the experts at Northern Virginia Oral, Maxillofacial & Implant Surgery.
Why Choose Northern Virginia Oral, Maxillofacial & Implant Surgery for Tooth Extractions?
Multiple Forms of Dental Sedation Available
Reliable Implants for Replacing Teeth
State of the Art Techniques and Technology
What Are Tooth Extractions?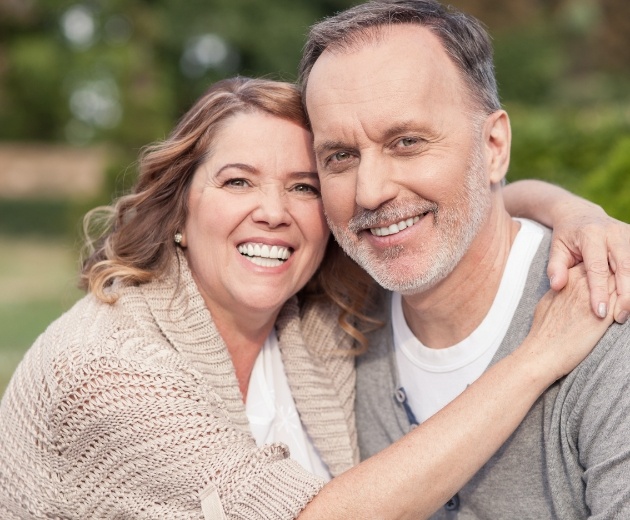 An extraction is the surgical removal of a tooth. As a rule of thumb, it's typically best to try and keep as much of your natural oral structures intact as possible, but there are many situations in which a problematic tooth can cause more trouble than it's worth. In those cases, your oral surgeon can perform an extraction to remove the offending tooth and preserve the integrity of your smile.
Most people need at least one surgical extraction over the course of their life, and the team of professionals at Northern Virginia Oral, Maxillofacial & Implant Surgery take great care to ensure that your extraction is safe, comfortable, and a positive experience.
Reasons for Tooth Extractions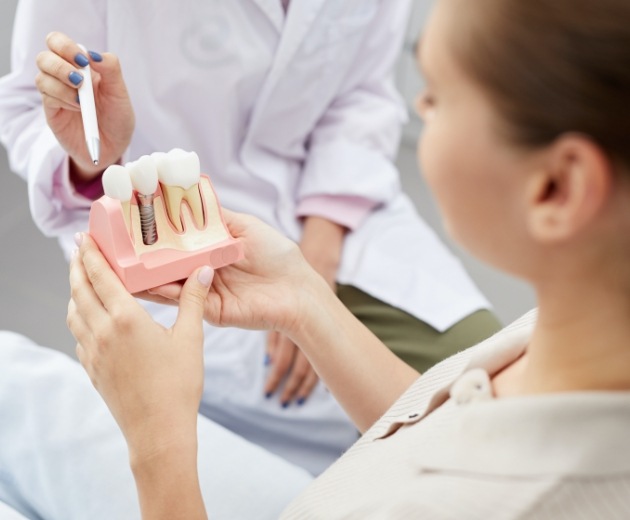 Some of the more common reasons your oral surgeon might suggest an extraction include:
Full-mouth Rehabilitation - If you're going through a full-mouth rehabilitation, your oral surgeon might recommend extractions to remove teeth with damage or infection, often from periodontal disease, that restorations or endodontic therapy cannot treat.
Dental Implant or Denture Preparation - If you're replacing teeth with standard dental implants, All-on-4® implants, or a partial or full-mouth denture, your oral surgeon might need to remove damaged or infected teeth to make room for your new restorations.
Wisdom Teeth Problems - Most people don't have enough room in their smiles for extra molars, making the extraction of wisdom teeth necessary. If left alone, wisdom teeth can lead to several health complications, including infection and crowding issues.
Impacted Canines - After the wisdom teeth, the upper eyeteeth, or canines, are the second most likely teeth to become impacted. If your permanent canine is having problems erupting through your gums, your oral surgeon might recommend extracting it to preserve the health of the rest of your smile.
Tooth Extractions Aftercare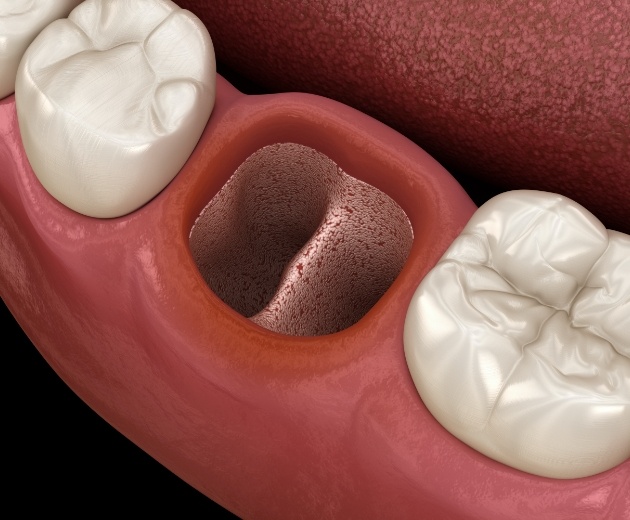 After tooth extraction, the socket from which it was removed will develop a blood clot. This clot is essential to your healing process, and all efforts should be taken to ensure that it's allowed to form properly. Your oral surgeon might suggest refraining from creating any suction pressure in your mouth, like you would when drinking through a straw, and being careful to not touch your extraction site with your fingers or a toothbrush.
Your oral surgeon will give you specific and detailed instructions for your extraction aftercare to ensure a speedy recovery and prevent complications, like a dry socket. They'll also discuss tooth replacement options, like implants, a denture, or a bridge.
Get started with extractions today by scheduling a consultation at Northern Virginia Oral, Maxillofacial & Implant Surgery. You can book your visit by phone or online.