General Oral Surgery Procedures & Technology – Alexandria, VA
How We Protect and
Improve Your Smile
The term oral surgery refers to any surgical procedure performed in or around your mouth and jaw. This naturally covers a lot of ground; you might require surgery to have an impacted or damaged tooth removed, to reverse bone loss, to repair a jaw injury, or for several other reasons. Get in touch with our team at Northern Virginia Oral, Maxillofacial & Implant Surgery to learn more about the different general oral surgery procedures and technology in Alexandria, VA that we have to offer.
Why Choose Northern Virginia Oral, Maxillofacial & Implant Surgery for
General Oral Surgery Procedures & Technology?
Wide Variety of Procedures Under One Roof
State of the Art
Cone Beam Imaging
Led by Board-Certified
Oral Surgeons
Impacted Canine Treatment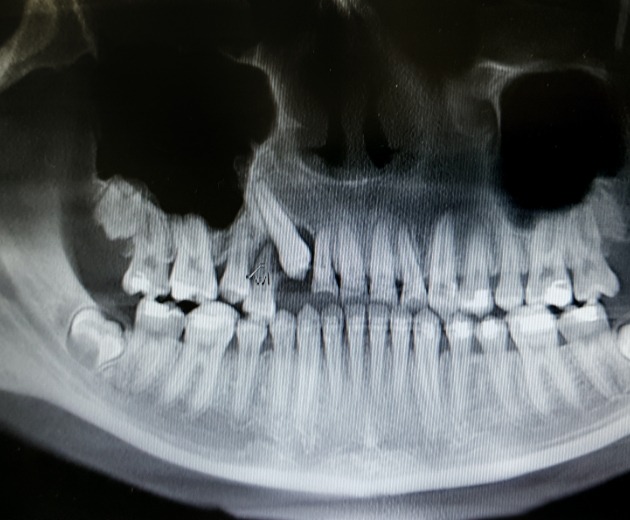 An impacted tooth is one that has failed to properly erupt through the gums. The upper canines become impacted in about 2% of the population. This can cause tooth loss and bone resorption in the jaw, so it's best to have the issue treated as soon as possible. This might involve removing the impacted canine, transplanting it into the correct position, or simply exposing it so that it can be moved into the correct position with orthodontics.
Learn More About Impacted Canines
Tooth Extractions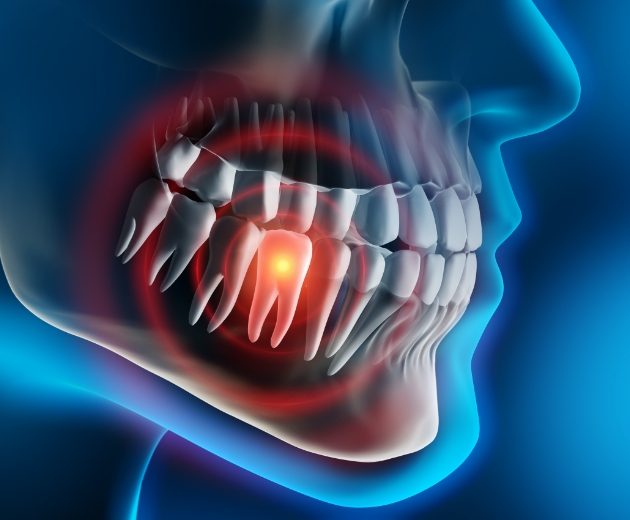 While teeth can often be removed with forceps, surgery is required if the tooth in question has broken off below the gum line or has failed to fully erupt. We'll take whatever steps are necessary to keep you calm and comfortable during the procedure. It might be necessary to remove part of the bone or cut the tooth into sections before the extraction can take place.
Learn More About Tooth Extractions
Bone Grafting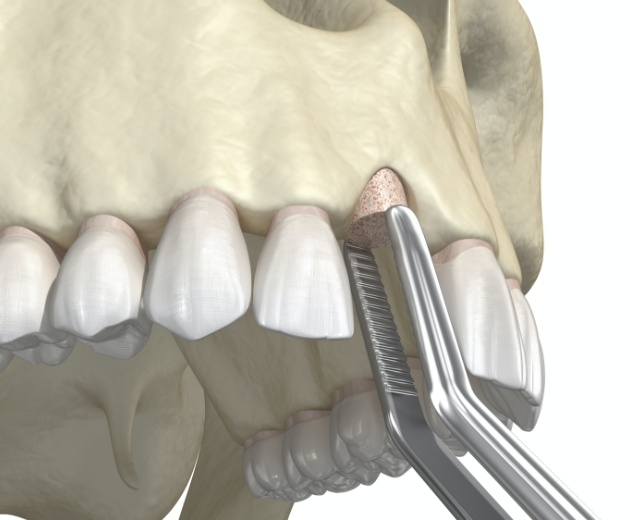 When the jawbone has been injured or has started to break down due to health issues such as tooth loss or osteoporosis, we can repair it with a bone grafting procedure. This involves taking bone tissue from elsewhere in your body (or from a donor) and using it to rebuild and strengthen the jawbone. This is often a necessary step before placing dental implants, which need a healthy amount of bone tissue to support them.
Learn More About Bone Grafting
Facial Cosmetic Surgery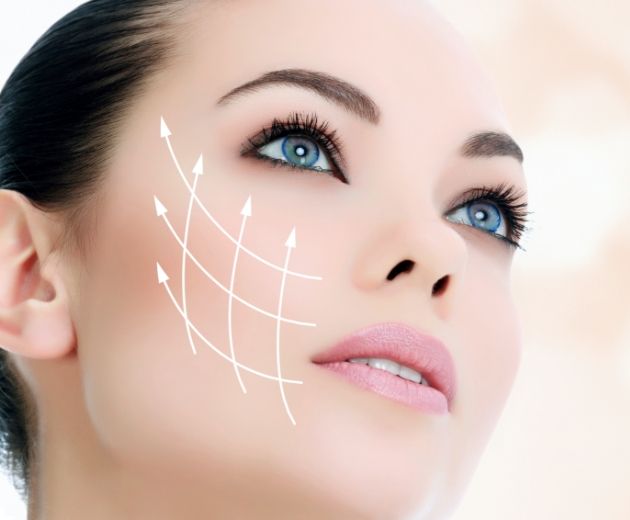 Some surgical procedures can be used to improve your overall facial appearance. For example, our oral surgery office offers BOTOX treatments as a means for reducing facial wrinkles. However, this is just one example of the kind of improvements we can make to the shape and overall appearance of your face. Get in touch with our team today to learn more about our cosmetic services and see how they might be able to help you overcome the flaws that have always bothered you.
Oral Cancer Screenings (Pathology)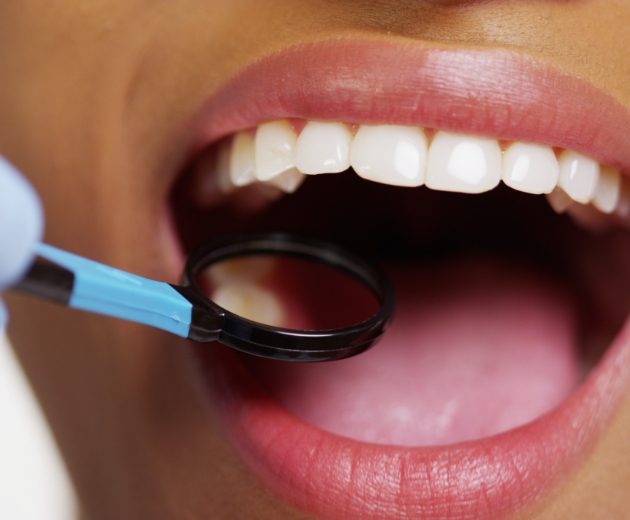 Oral pathology is the study, diagnosis, and treatment of diseases that affect the teeth, gums, and various other structures in and around your mouth. In addition to tooth decay and gum disease, the mouth can suffer from diseases such as oral cancer or the herpes simplex virus. Many oral diseases can be life-threatening unless they are properly identified and treated as early as possible, which is why oral pathology is such a vital preventive measure.
Learn More About Oral Pathology
Jaw Surgery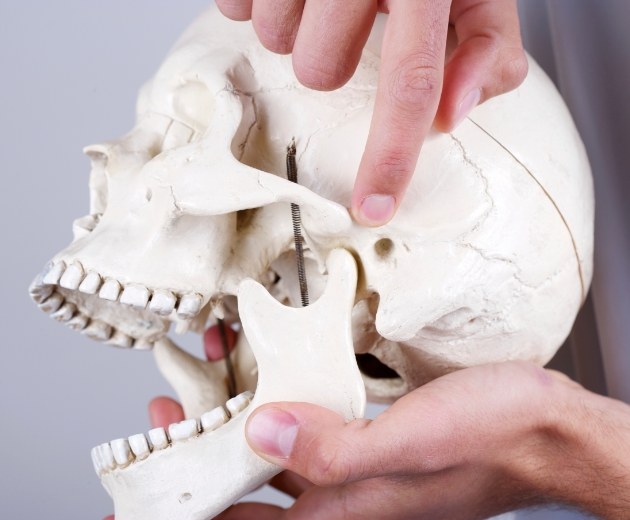 Some jaw problems can't be corrected with orthodontics alone. Jaw surgery may be necessary if you suffer from severe alignment issues that interfere with your ability to bite, chew, swallow, and speak; it can also relieve TMJ pain and repair facial injuries. The procedure varies based on the type of corrections needed and the severity of the current problem. It might focus on the upper jaw (maxillary osteotomy), lower jaw (mandibular osteotomy), or chin (genioplasty).
CBCT Cone-Beam Imaging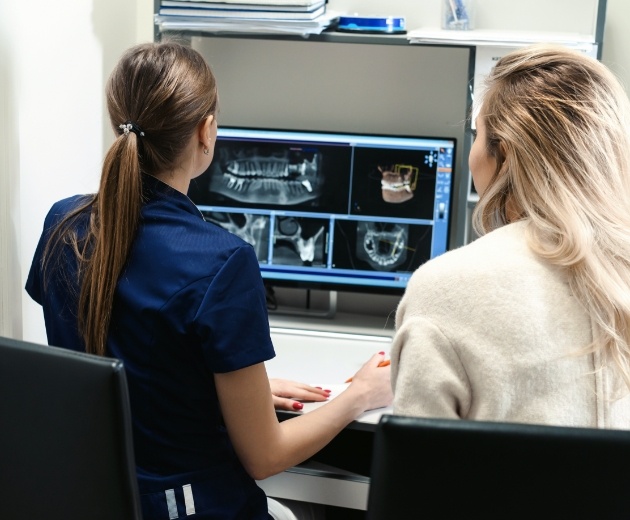 Not all mouths are the same, which is an important fact to keep in mind when planning oral surgery. We need to be familiar with all the structures in the mouth and jaw so that we can avoid complications during the procedure. With CBCT cone beam imaging, we can create a three-dimensional model of your mouth that can be examined from any angle, allowing us to plan the procedure ahead of time.