Delta Dental Dentist – Alexandria, VA
Save More With Your Delta Dental Insurance
Delta Dental has been around for decades. As a trusted and reliable insurance company, patients like yourself have been known to save thousands of dollars each year by taking advantage of available benefits. At Northern Virginia Oral, Maxillofacial & Implant Surgery, our team is here to serve as a Delta Dental dentist in Alexandria that is devoted to helping you pay less for the services you receive. Because of the clear emphasis on preventive care, you'll find that using your dental benefits will help you not only maintain a healthier smile year-round but also minimize your potential risk for restorative care in the future. Call us today to find out how we can better serve you.
Delta Dental Coverage Availability & Fees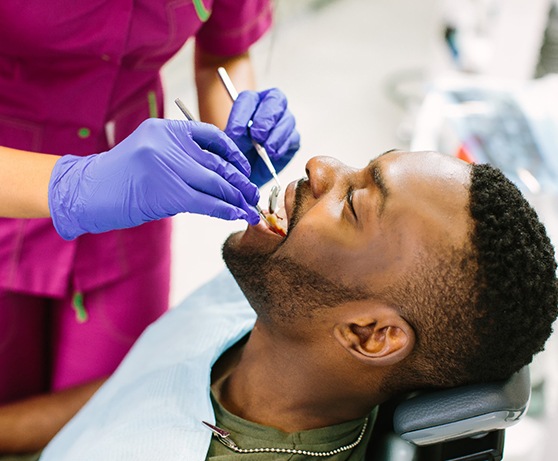 Understanding your dental insurance coverage and fees doesn't have to be a cumbersome task. Instead, you can work with our team who will be happy to review your plan and provide clear details regarding your policy and available coverage.
Typically, Delta Dental designs its plans to match those of similar insurance companies. Although no two plans are exactly the same, you can expect there to be a familiar format when it comes to the breakdown of coverage:
100% preventive services
80% minor restorative care
50% major restorative care
To take advantage of these benefits, though, you must do the following:
Pay your monthly premium to gain access
Meet your deductible for the year
See an in-network dentist
By choosing an in-network dentist, you will save more when visiting for an appointment simply because the insurance company and your dentist have an agreement. When creating the contract, they agree to charge a set fee for various services. As a result, you pay less while still receiving the same, great, high-quality dental care you deserve.
Meet Diana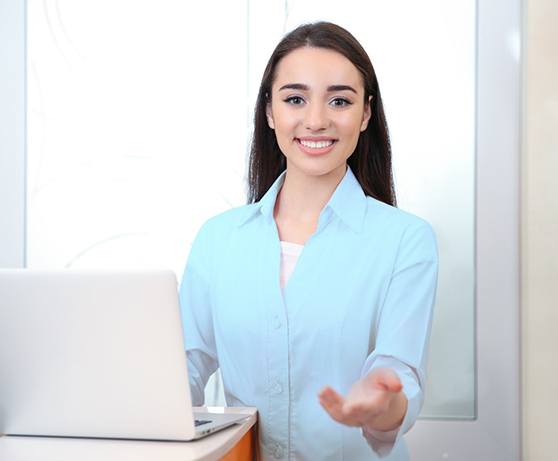 If you have questions about your dental insurance in Alexandria, you won't find another professional quite like Diana. As our office manager for our Alexandria location, she is well-versed in the dental field and enjoys helping patients feel more confident in their decision to choose us as their primary provider. With nearly a decade of experience working in the dental world, she joined our office in 2018 and has since served as an integral part of our team. No matter the struggles you're facing with your treatment or insurance, she can help to answer your questions and provide further clarification regarding what you are covered for and how you can maximize your benefits and save the most money.