Full Mouth Restoration – Alexandria, VA
Repair & Complete Your Healthy Smile
Are you disappointed with your smile? Do you have numerous dental problems, such as weakened, broken, or missing teeth? When there are a variety of issues to deal with, a single treatment often just isn't enough to address them all. Fortunately, even in dire situations, we're here to reassure you that it's never too late to repair and complete your healthy smile! At Northern Virginia Oral, Maxillofacial, & Implant Surgery, we're proud to offer full-mouth restoration in Alexandria. Read on or give us a call today to learn more about this process and if it's right for you.
Why Choose Northern Virginia Oral, Maxillofacial, & Implant Surgery for a Full Mouth Restoration?
#1 State-of-the-Art Dental Technology for Precise, Beautiful Results
#2 Team of Experienced, Board-Certified Oral Surgeons
#3 Wide Variety of Treatments Under One Roof, Including Dental Implants
Is a Full Mouth Restoration Right for Me?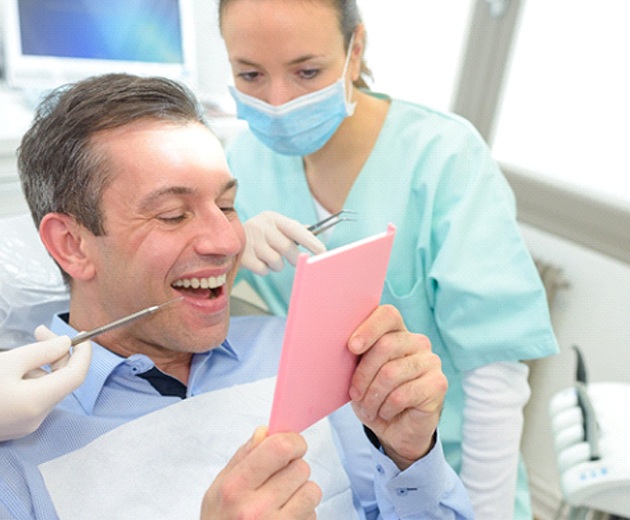 A full mouth restoration is designed to restore the function, improve the health, and enhance the appearance of your entire smile. This process can involve numerous different treatments depending on the type of issues that need to be fixed. Oftentimes, this includes procedures like:
Dental implants
Bone grafting
Sinus lifts
Soft tissue augmentations
Tooth extractions
Wisdom tooth removal
Impacted canine treatment
A full mouth restoration may be right for you if you have poor oral health, including teeth that are missing, weakened, decayed, damaged, impacted, or otherwise unhealthy throughout your mouth. Not only will a full mouth restoration help you regain a healthier, pain-free mouth, but you'll also likely feel more confident about your smile and prevent future issues as well.
The Full Mouth Restoration Process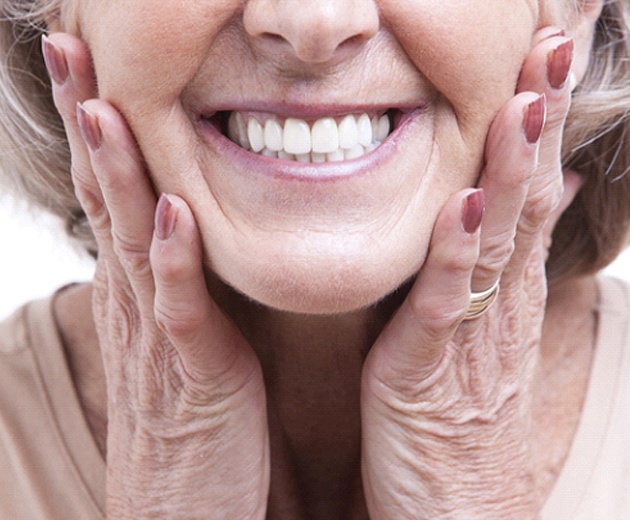 While every full mouth restoration is different depending on the needs of the patient, they all start the same way: with a consultation. Once our oral surgeons have had a discussion with you about your goals for your smile, they'll inspect your teeth, jaws, and oral cavity. From there, we can determine if you need any preparatory treatments such a gum disease or a root canal, and we'll provide you with a list of which restorative services we recommend for your unique case. We'll work with you to perfect your treatment plan so that it's to your liking, and then we'll begin restoring your smile.
Understanding the Cost of a Full Mouth Restoration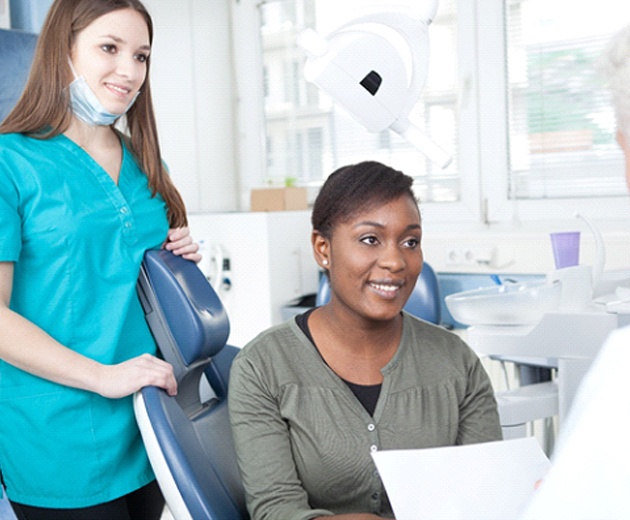 Since full mouth restoration is so customizable, there isn't a set price for it. The final cost you can expect to pay will depend on which services are included in your specific treatment plan. Once we've created your treatment plan, we'll walk you through every step and fully explain the associated costs. You'll always have an estimated price before beginning treatment. Plus, we'll also go over all your payment options as well, such as dental insurance and financing, to help make individual procedures more affordable. We aim to avoid any unwelcome surprises later in your treatment, so don't hesitate to reach out to us if there's anything you'd like to have clarified.