Oral Pathology – Alexandria, VA
Protecting Your Mouth
from Disease
You may have grown up thinking that cavities and gum disease are the biggest threats to your oral health. And indeed, these health issues are not to be taken lightly. But other diseases can form in your mouth, many of which are extremely dangerous and need to be treated before they put your life in danger. Here at Northern Virginia Oral, Maxillofacial & Implant Surgery, we practice oral pathology in our Alexandria, VA oral surgery office, so our patients can rest easy knowing that their smiles are safe and healthy.
Why Choose Northern Virginia Oral, Maxillofacial & Implant Surgery for Oral Pathology?
Wide Variety of Treatments in One Location
Exceptionally Trained
Oral Surgeons
Focus on Providing
High-Quality Care
What is Oral Pathology?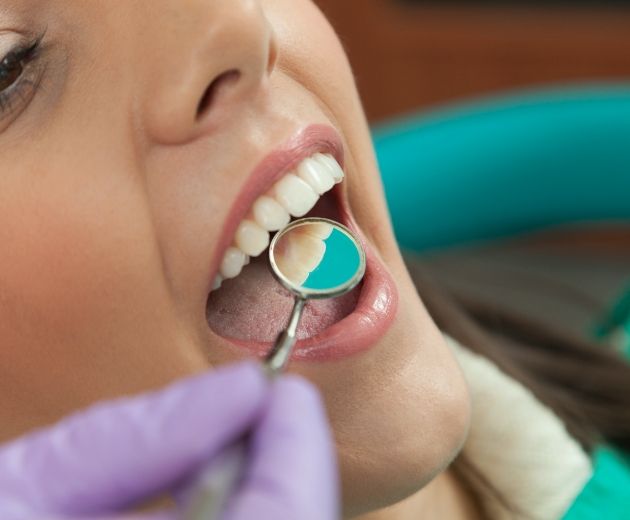 Oral pathology is a branch of oral health care that detects and treats diseases that affect your mouth and surrounding structures, including your gums, tongue, teeth, and other soft tissues, like your salivary glands.
Although tooth decay and gum disease are the most common oral issues, other conditions can also affect your mouth, including the herpes simplex virus, oral cancer, black hairy tongue, and candidiasis, or thrush.
Benefits of Oral Pathology
Oral pathology is a preventive measure used to detect potentially life-threatening problems before they get worse. Every time you visit the dentist, your provider carefully examines your gums, tongue, and surrounding structures to detect lumps, patches, or discoloration of tissue–all symptoms of oral cancer. While anyone can benefit from oral pathology, it's particularly beneficial for people with certain risk factors, including:
Tobacco users
Heavy drinkers
Individuals who spend a lot of time in the sun
Northern Virginia Oral, Maxillofacial & Implant Surgery might also recommend oral pathology if you have a family history of oral cancer or another type of oral disease.
Detecting Oral Problems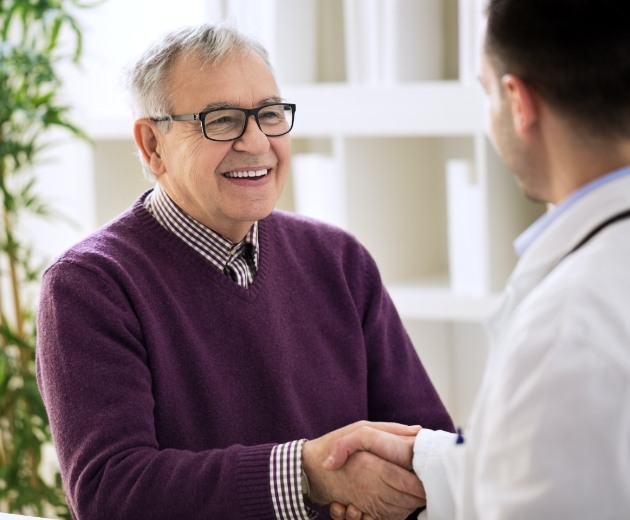 If your oral surgeon detects an unusual growth or other oral health problem, they will take an oral biopsy.
During an oral biopsy, your provider administers a local anesthetic to numb your tooth roots, tongue, and gum tissue. Next, they carefully remove a portion of the affected tissue and send it to a laboratory for further review and evaluation.
After the operation, your provider will also give you a list of careful recovery instructions. This might include a round of prescription antibiotics and adjustments to your diet. They might also ask you to try and quit smoking or chewing tobacco if applicable.
Dental & Medical Insurance &
Oral Pathology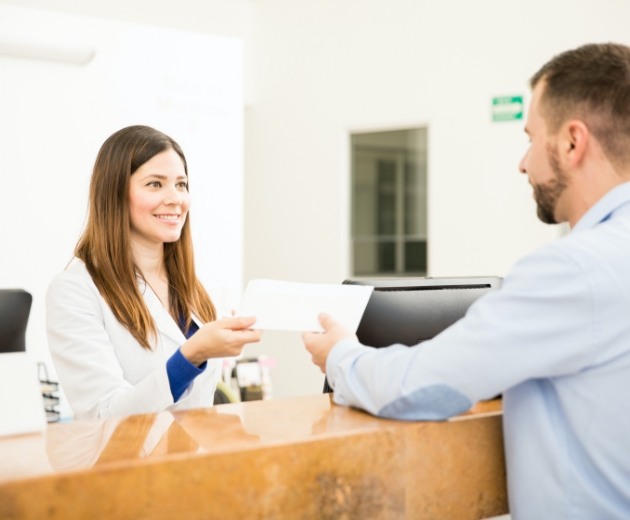 The cost of oral pathology varies and depends on the type of biopsy you receive. However, most insurers cover at least part of the cost. If you have questions about your policy, contact your insurance provider before scheduling an appointment at Northern Virginia Oral, Maxillofacial & Implant Surgery.
If you've detected an unusual growth or other potentially serious oral problem, make an appointment with the team at Northern Virginia Oral, Maxillofacial & Implant Surgery today by calling the oral surgery office or clicking the online booking tool.