Our Prada Handbag Giveaway Winner!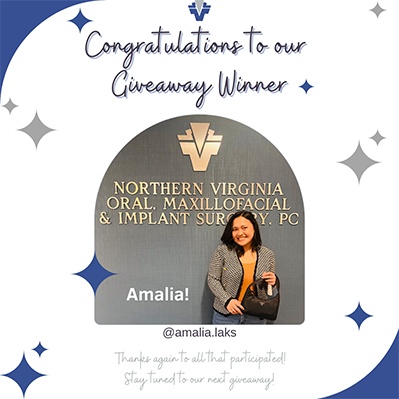 Congratulations to Amalia! She is the lucky winner of our Prada Handbag Giveaway that we did recently on Social Media.
Special Offers – Alexandria, VA
Helping Dentistry
Be More Affordable
In addition to offering top-notch care at our oral surgery office, we also understand that affordability is extremely important. Before you come to see us, be sure to look over our current special offers below. They can help you save on some of our most popular services, and you can redeem them right through our website by clicking on the images. To learn about more ways we can help you save, be sure to reach out to our team with questions.